WELCOME TO WINNERS FOOTBALL CENTER
Winners Football Center was created with the vision to become the best football center in the region.
WFC aims to offer the best playing, training, socializing and entertaining services for all football enthusiasts. Our center is located in Isa Town and is easily accessible from anywhere in Bahrain. We are open daily  from (3:00pm-12:00am).
Our facilities include: 7 a side and 5 a side football fields, Multi-use Hall, a coffee shop, indoor and outdoor seating area, parking, accessories shop, gym, males and females restrooms, showers and changing rooms and many more.
Join us now by taking advantage of one of our many services offered. Register and book the field or the hall online, join one of our programs, plan to host your next birthday party or corporate event with us, or contact us for any other ideas you might have.
We really look forward to seeing you at WFC and we're sure you'll have a great time.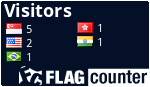 ANNOUNCEMENTS
We would like to welcome all players, parents and Coaches to Winners New Season 2018-2019. This season will have a lot of new plans and surprises, our...

Winners have organized it's first official Cup this Ramadan 2018, with 7 participating teams, on a three days group stage and semi final and final gam...

Winners Football Center as the official agents of the UK based company "First Point" is happy to announce that with the strong support of His Hig...